THE NANOHISPA TEAM MAKES IT TO THE PODIUM!
After 24 hours of exciting nanoracing, the NANOHISPA team took first place in the Nanocar Race II.
The team managed to cleanly cover 678 nanometers, being the team with the longest field record, and completing 54 slalom turns on the gold track.
Congratulations to the team!
The research groups led by David Écija and Emilio M. Pérez at IMDEA Nanociencia (Madrid) participated in the second edition in Toulouse, March 24-25th 2022.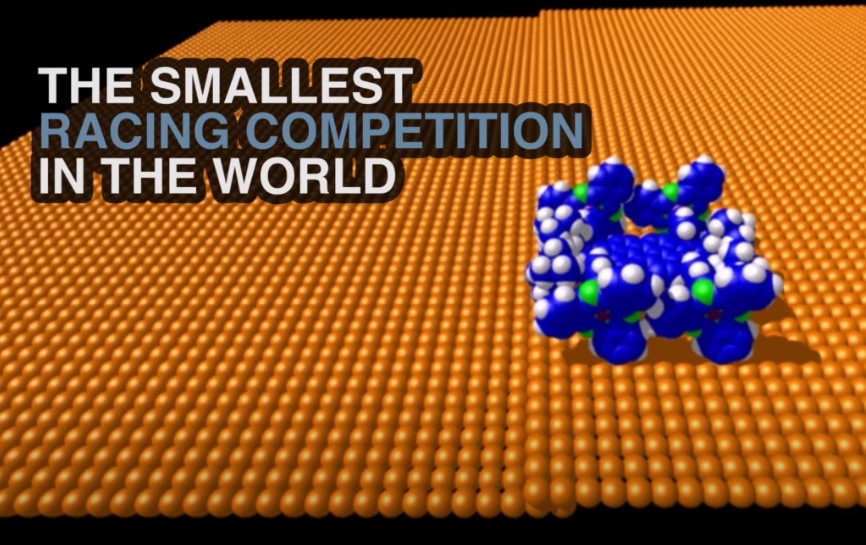 The Nanocar Race is the world's smallest car race covering the longest distance possible on a gold track for 24 hours, where the vehicles are molecules driven by the interaction with the tip of a scanning tunneling microscope (STM). The overarching goal of the competition is to advance the development of nanomachines capable of real work, like carrying molecular-scale cargo and facilitating nano-fabrication.
Explore the nanoracing panorama with the Spanish team NANOHISPA.