The NANOHISPA team
The research groups led by David Écija and Emilio M. Pérez at IMDEA Nanociencia (Madrid) will participate in the second edition of the Nanocar Race in Toulouse, March 2022.
Prof. David
ÉCIJA
Technical team lead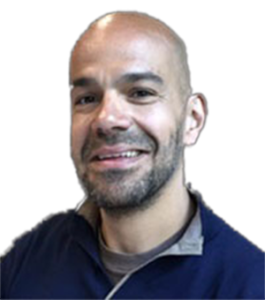 Prof. Emilio M.
PÉREZ
Molecular design lead
Dr. Koen
LAUWAET
Lead driver
Dr. Ana
SÁNCHEZ-GRANDE
Driver
Tomás
NICOLÁS
Molecule design
Dr. José Ignacio
URGEL
Driver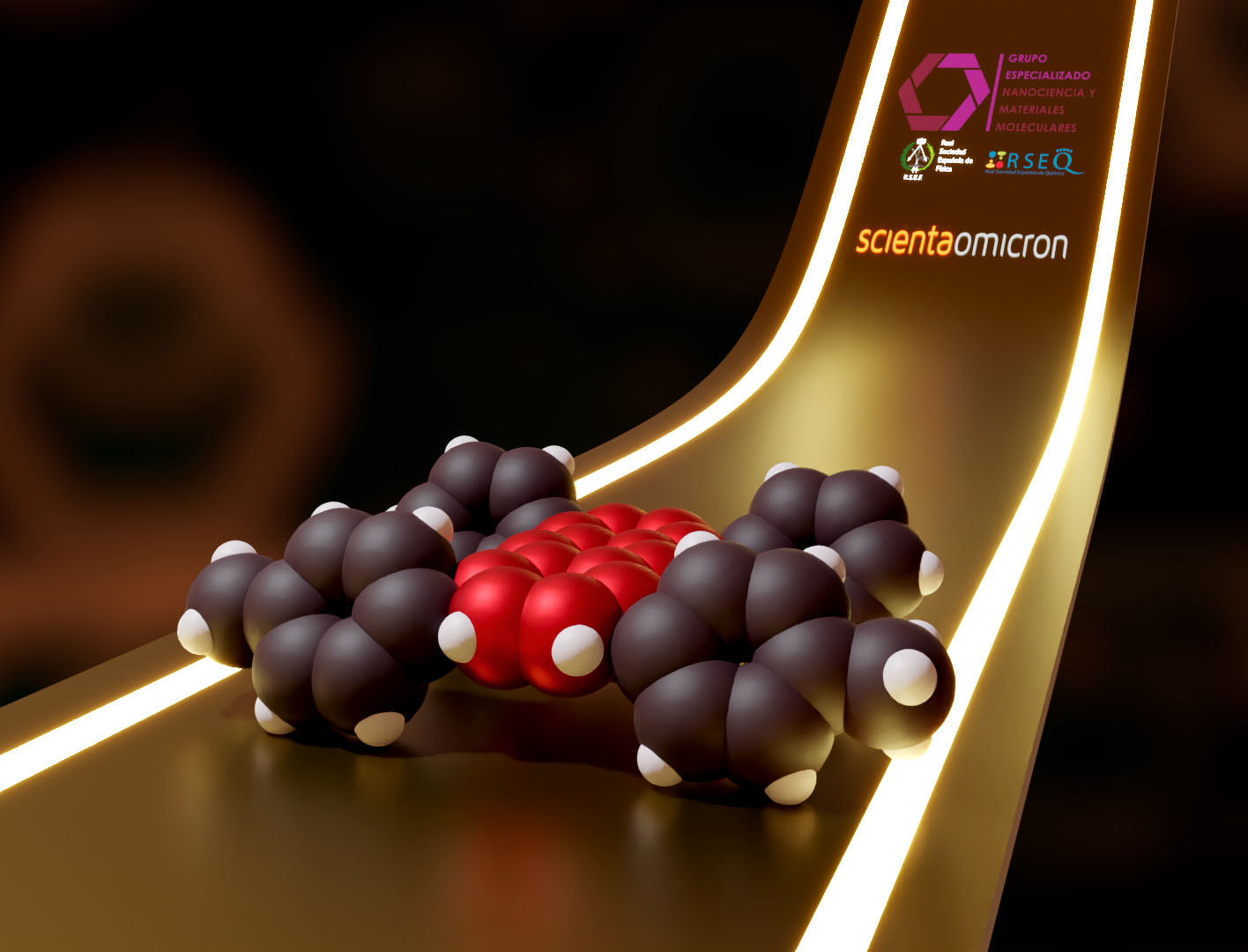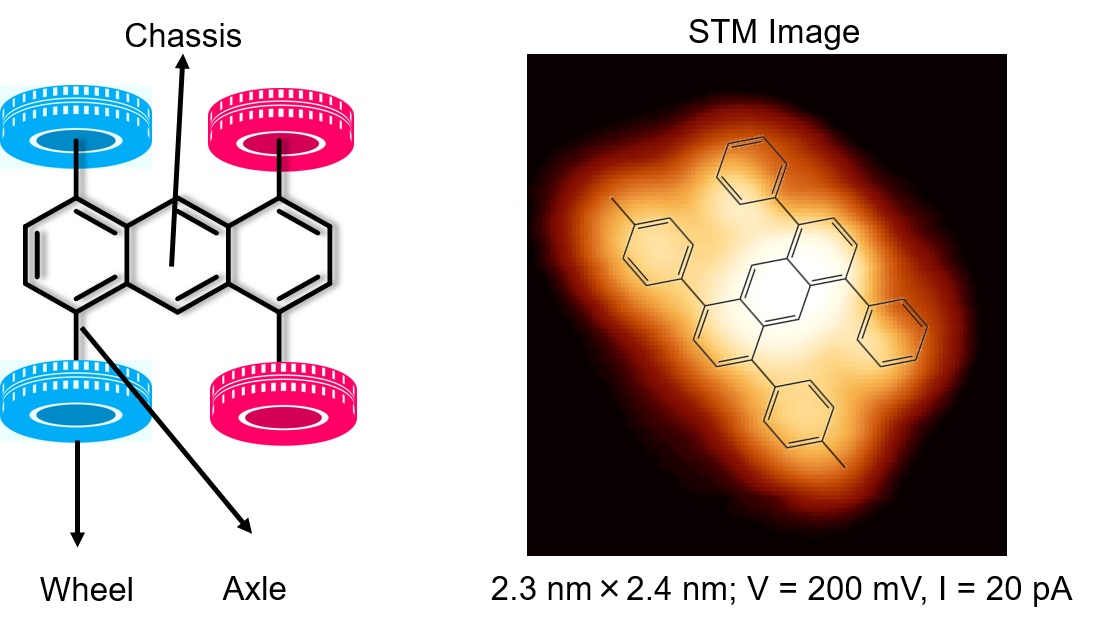 The nanocar: SPARC
With a lateral size of a few nanometers, a nanocar is a molecule made of few atoms (100 to 1000) with a distinguishable front and rear. Its chemical structure allows the nanocar to move on a surface when a STM tip is approached. 
The racing molecule "SPARC" consistist on 70 well placed atoms. With rear wheels of toluene and front wheels of benzene, built on an anthracene chassis, the minimalistic hydrocarbon nanoarchitectonics of SPARC should help them navigate the speedway in a solid manner. This molecular design includes a permanent dipole moment "motor": permanent dipoles make the car susceptible to electric field gradients, and can be used to propel and maneuver them. The small anthracene chassis keeps the weight at minimum, while its polyaromatic nature ensures sufficient downforce for fast cornering. Meanwhile, the benzene derivatives at the wheels allow little interaction with the gold track, promoting acceleration and top speed on the straights.
The nanocar SPARC will be driven by the NANOHISPA team with members of the research group of Prof. David Écija at IMDEA Nanociencia. The team of drivers, with Dr. Koen Lauwaet, Dr. Ana Sánchez, Dr. Ignacio Urgel and Dr. Ana Barragán, all led by Prof. David Écija, will go helmets on and fire the engines for the most exciting 24 hours in the nanoracing panorama.
The institution: IMDEA Nanociencia
Instituto Madrileño de Estudios Avanzados en Nanociencia (IMDEA-Nanociencia) is a leading research centre in the field of nanoscience and nanotechnology created in 2006 with a special focus on interdisciplinary research.
In 2017, the Institute was awarded the Severo Ochoa Centre of Excellence award from the Spanish Ministry of Economy, Industry and Competitiveness. This is the highest national recognition of scientific excellence in Spain.
Contact
Faraday 9, 28049 Madrid (Spain)